DANIELLE HOWLE
True connection can only come about through pure, honest expression. It comes from knowing how to find a truth within, and having the courage to unabashedly share it. As an artist-poet, Danielle Howle is a natural story-teller through song, and she makes the biggest impact by sharing simple truths. Her music comes from a place of self-awareness, and is on a perpetual journey of self-discovery. She balances powerful style with conversational lyrics, sharing her honest experience of life.
Known for captivating audiences with her stunning vocal ability, contagious energy, and incredible songwriting skills, Danielle's music ranges from country swamp blues to jazz to Americana. The South-Carolinian song belle has been compared to Flannery O'Connor, Patsy Cline, and Nina Simone. Reviewed 7 times in The New York Times, calling her "an extraordinary mind, a southern storyteller with a gorgeous sense of melody that should be pouring out of stereos everywhere."
An effortless and deeply compelling performer, Danielle's command of music is astounding; her intelligent writing deftly scales anything from ballads to rap to heavy soul. She combines introspective lyrics galvanizing mass appeal. Her sound contains definite influences from jazz, country, southern rock with a jam band danceability at live shows. As a self-taught musician Danielle defies traditional structures, intuitively creating music that shines with her own idiosyncratic style.
Danielle has opened for legendary musicians such as Bob Dylan, Bonnie Raitt, Sam Bush, The Avett Brothers, and Fugazi. She's headlined countless shows and festivals, twice played at the New York City Music Hall, opening for the Indigo Girls, and has sold out rooms across the country, followed always by her ardent fan base. Well acquainted with being on the road, Danielle has toured in the US and abroad. She's played at Sarah McLachlan's Lilith Fair, and has toured with Elliott Smith and Ani DiFranco, with Ani having described her as "a melodically nimble being."
Danielle Howle Online:
CARLY GIBSON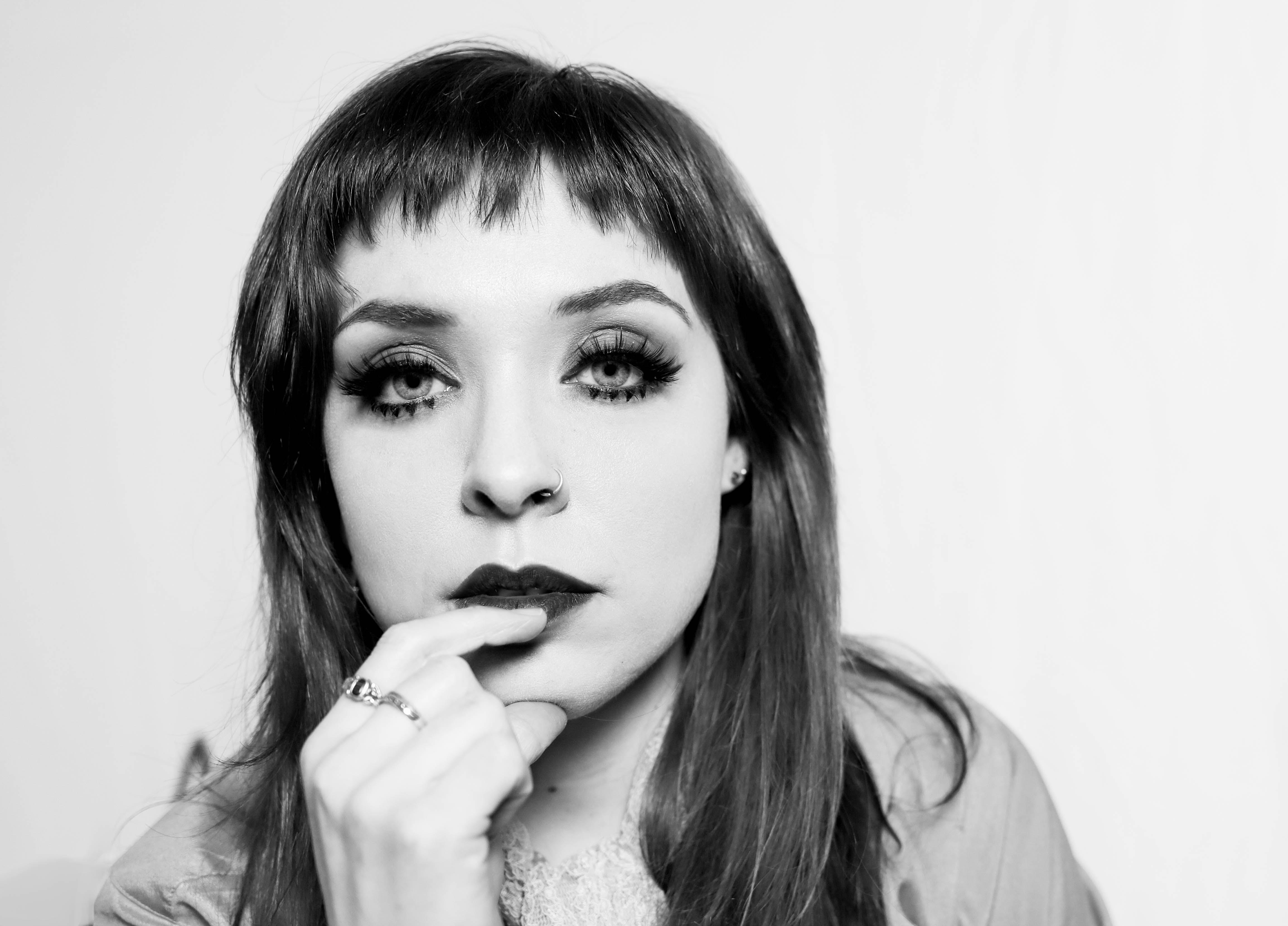 Singer/Songwriter Carly Gibson melds roots and Americana with rock-n-roll and old-school rhythm and blues. Her musical influences include Grace Potter, Jimi Hendrix, John Mayer, Stevie Ray Vaughn, Black Crows, CSNY and Led Zeppelin. A respected guitarist, Carly has 13 years of performance under her belt. She has opened for artists such as Randall Bramblett , Michael Tolcher and Geoff Achison and has performed with Caroline Aiken, Donna Hopkins, Diane Durrett, Chris Hicks (Marshall Tucker Band), Jeff Sipe and more. Carly is a 2009 and 2010 alumni of the prestigious GRAMMY Camp, and is a 2013 graduate of the legendary Atlanta Institute of Music – one of less than a dozen women to complete their guitar program. Besides her solo career, Carly is a member of and tours with the successful Atlanta-based bands Gibson Wilbanks and The Pussywillows. Carly releases her new original single, Love Me, on April 20, 2018.
Carly Gibson Online:
---
Cabaki's Catering is providing a special menu for this event.
to save $1 off of each menu item!
Cabaki's Menu March 24th Custom Menu
Country Fried Steak with Mashed Potatoes, Country gravy and vegetable $11.95
GLUTEN FREE MEAL: Lemon Caper Pork Medallions, Herb Roasted Red Potato, Vegetable $11.95
Oven Roasted Chicken BBQ Breast, Herb Roasted Red Potato, Vegetable $11.95
Grilled Chicken Caesar Salad $6.95
VEGETARIAN OPTION: Grilled Portobello Mushroom, Roasted Potatoes, and Vegetable $8.95
Other available items:
Peach Cobbler Ala Mode $3
House Salad $2.50
Spinach & Artichoke Dip $7
Meatball Sampler $7
Fig & Proscuitto Flatbread $7
Small Caesar Salad $2.50
Strawberry Shortcake $5
Please enjoy our Gorgeous Plated Meals with your Concert.
Save $1 off each item when pre-ordering with us!
Not sure what you will be hungry for? No problem! All items will be available the evening of the show at regular price. Thank you for your support and enjoy the show!