DONNA HOPKINS
"Donna Hopkins is a force of nature." — Rob Johnson, Hittin' The Note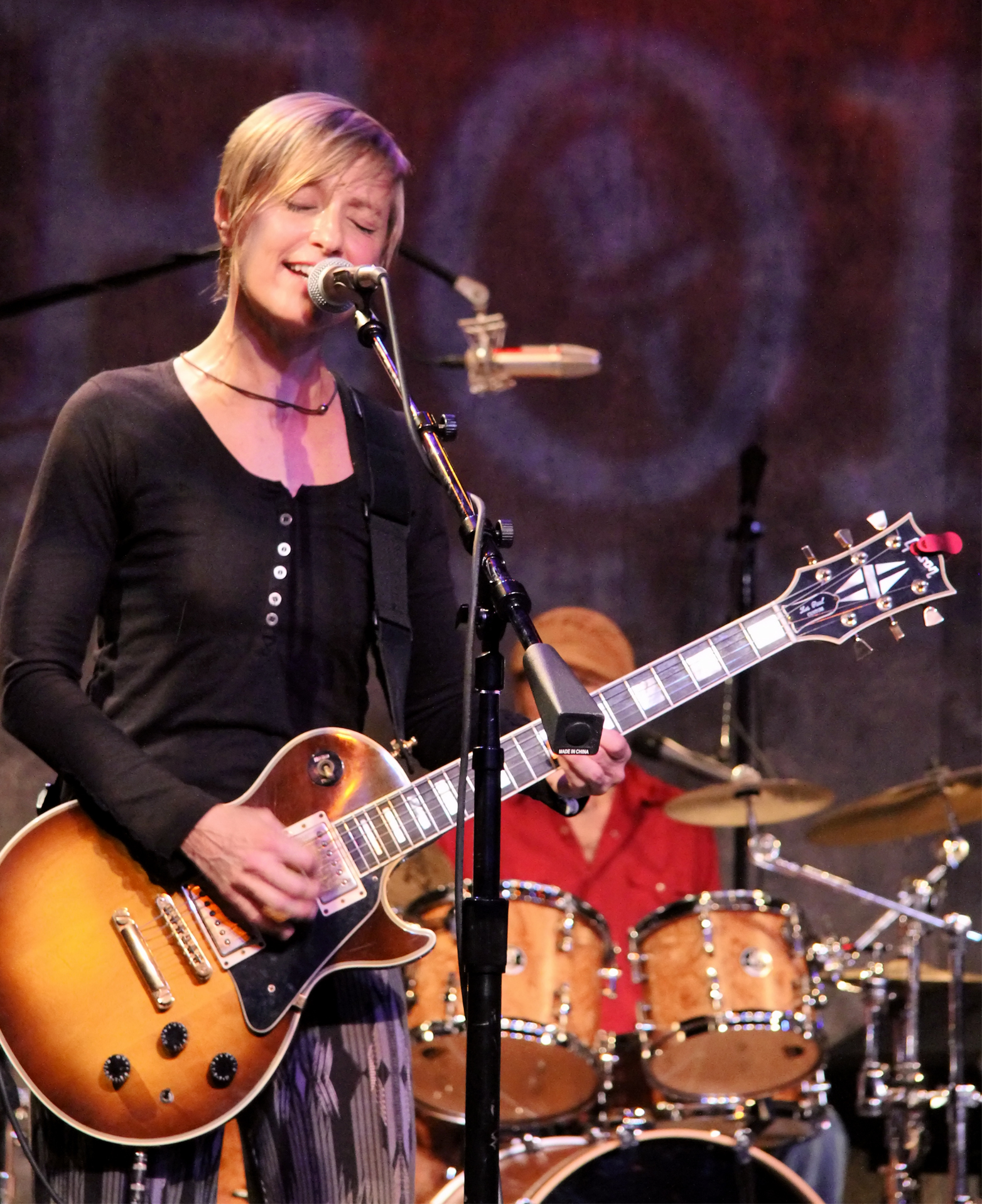 Donna Hopkins is the real deal. Born and raised on a North Alabama farm, Donna witnessed life in the South first hand, channeling it into the soulful music that she creates and performs. Music runs in her family; her mother performed rock and roll in go-go boots and mini-skirts and her grandfather was a fine bluegrass musician in his own right. Following in their footsteps, Donna is a consummate seasoned performer with many songs and performances under her belt. As a young teenager, Donna recalls sneaking out to the MGM Grand in famous Muscle Shoals, Alabama to jam with David Hood, Roger Hawkins, and Harrison Calloway...it's not many who can say they cut their teeth with members of Aretha Franklin's band! Donna has opened for many national acts, including Joe Bonamasa, the Indigo Girls, and Robert Cray.
Donna Hopkins online:
Website
Facebook
Twitter
Instagram
GIBSON WILBANKS
"WATCH 4 THEM! THEY WON'T STAY UNKNOWN!" - Eddie Owen
When Carly Gibson and BJ Wilbanks first began collaborating musically during the summer of 2011, it was like milk chocolate meeting peanut butter...a beautiful and tasty combination! Each have separate solo singer/songwriter careers, but something truly magical took place when they began writing and performing together as Gibson Wilbanks. Think Gregg Allman meets Bonnie Raitt meets Michael Hedges with a dash of Al Green-in short, an entertaining and joyful experience not to be missed!
Gibson Wilbanks online:
Website
Facebook
Twitter
Instagram
Special Valentine's Menu is being provided by our new caterer, Cabaki's Catering! For $16.96 per person, you receive your choice of three special meals, dessert included! Preorder your meal and receive a free chocolate covered strawberries with your meal at the concert!
CLICK HERE TO PRE-ORDER YOUR MEAL