The world's official 7th Annual International Mobile Film Festival is a pioneer in the smartphone filmmaking industry. Only films shot with mobile phones qualify to participate in our film festival.
Saturday, April 28 11:00AM - 9PM
Sunday, April 29 11:30AM - 8PM
Meet filmmakers from all over the world celebrating their smartphone films as we present them on a big screen, they participate in Q&A Sessions, walk the red carpet during the Awards Ceremony and network.
Saturday, Day 1: Opening, Special Screening feature-length film, Killer's Requiem, shot with iPhone by Brian McLane with lecture and actor Special VIP Guest Speaker Tim Russell (Tuvok) from Star Trek Voyager with Q&A, Special Presentations, Official International Mobile Film Screening Sessions, Mobile Filmmaking Workshop.
Sunday, Day 2: Presentations, Mobile Film Q&A Panel, Red Carpet Walk with Filmmakers and Star Wars Steampunk Universe, Awards Ceremony.
#MFF2018SanDiego presents a Celebration of Mobile Filmmaking in San Diego. Meet people in the global mobile film community in San Diego and be inspired. Bring your smartphone and celebrate storytelling through film and video using smartphones. All ages welcome. Free parking in parking lot. Deli Restaurant on site.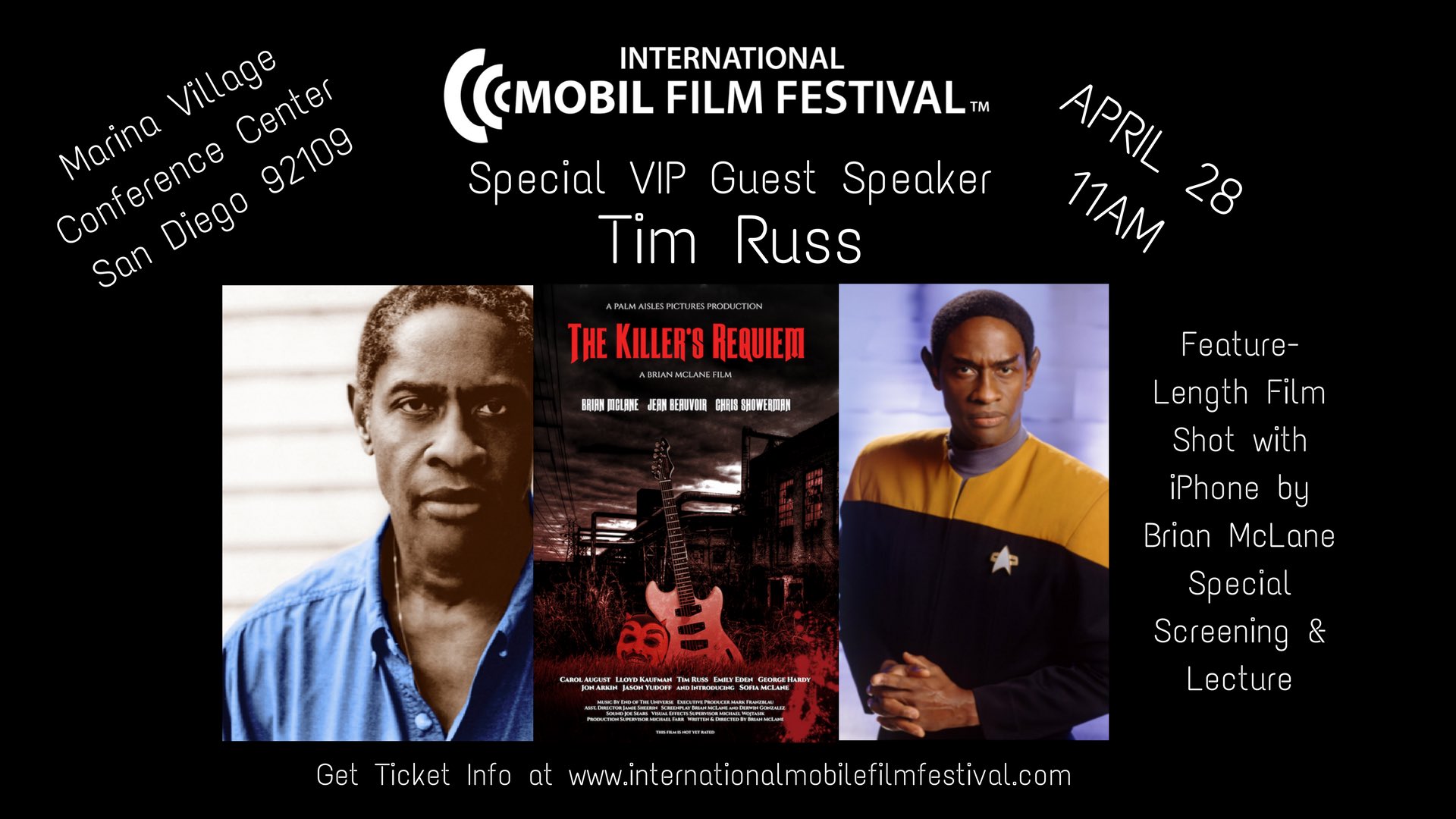 Sponsors:
LuLu Films | Swords Of Circuitry Studios | Red Giant | BlackBox | Film Convert | San Diego Real Estate Veterans | ProductionHUB | GripGear | SpeedPro Imaging SD