THE PUSSYWILLOWS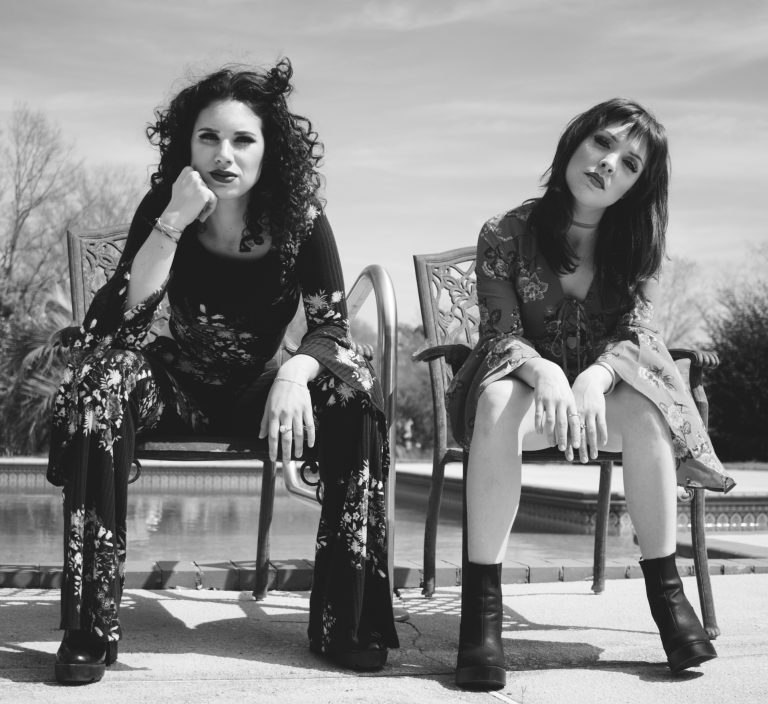 Carly Gibson and Hannah Zale have joined forces, and they are already leaving their mark on the Georgia music scene as Indie Rock/Americana supergroup, THE PUSSYWILLOWS (TPW). Individually, these women are exceptionally strong performers and songwriters; together, they are positively formidable. The Pussywillows, in short, are: sweet and savory; sultry and fresh; pure.
Hannah Zale has a diverse background in music, beginning her career in Warner Robins, GA performing in over 30 musicals throughout her life. Hannah competed in the Miss America Organization as a teen, where she learned how to command a stage and stand out in a crowd. In her recent college years, Hannah's band, Boomfox, was one of the most successful young acts in Athens, earning the support of local heroes like David Lowery of Cracker and Julian Dorio of The Whigs. She has opened for The Revivalists and Bright Light Social Hour and has performed alongside Lera Lynn and Moon Taxi at Bragg Jam Festival 2015. Hannah is currently touring with her aptly named band, ZALE, promoting her recently released debut solo album "Fortress" (available online – zalemusic.com). It is clear when you hear Zale that the girl has "IT," which in this case has been described as "…a fiery combination of soul, grit, and Jack Daniels Honey." Pour yourself a second glass and multiply that warm and happy feeling by two when Carly is standing on stage beside her.
In the music world, Carly Gibson is what you would call a triple threat: she not only composes soulful and sophisticated music, she also sings beautifully and plays a mean guitar. Think biological lovechild of Susan Tedeschi and Hendrix, but raised by Joni Mitchell and Stevie Ray Vaugn. She has developed a substantial reputation for her lead chops on her Fender Stratocaster electric guitar. Carly's solo music resonates with the flavors that reflect her own diverse musical tastes and influences. Rock, jazz, folk, blues, Americana, bluegrass and funk all find their place in her repertoire. Carly has opened for or shared the stage with such musical luminaries as Geoff Acheson, Glen Phillips, Randall Bramblett, Caroline Aiken, Grayson Capps, Chris Hicks (Marshall Tucker Band), Michael Tolcher, Sister Sparrow and The Dirty Birds, and more.
The Pussywillows are perfect harmony in motion. Balance is their greatest quality; they weave in and out of each other's melodies seamlessly. At times throughout their set, listeners cannot tell who is singing which line, creating an almost subconscious, fascinating game. Their music is beautiful yet haunting; though soft at times, it always takes the listener back to a hard beating pulse surrounded by nasty electric guitar. The best friends push and pull each other and their audiences through intricately constructed sonic spaces showcasing carefully cultivated lyrics that both evoke and provoke listeners into a daydream in which you can simultaneously catch cotton candy by sticking out your tongue and stomp proudly through alligator infested swamps in high-heeled leather boots. Sass and class, and a little something special are what this duet possesses. Although not sisters by blood, the young women's connection and voices suggest otherwise.
The Pussywillows online:
Website
Facebook
Twitter
Instagram
DARBY WILCOX
The legend of Darby Wilcox begins many years ago deep in the darkest corners of the wilderness. We know very little about Darby's true origins as she was raised by a pack of wolves until the age of seven. Wolves are notoriously poor record keepers so details about her age or how she came to join a wolf pack as an infant are a mystery to us all. We can theorize, however, that long nights spent howling at the moon might have been key in the development of one of the most soulful voices in the music industry today.
When she was discovered by hunters and returned to her family Darby coupled her voice with a passion for musical instruments. Over the years Darby has taught herself how to play the guitar, ukulele, harmonica and even the kazoo. She actually picked up the guitar at the age of 12 when a dislocated finger prevented her from attending the flute lessons her human family had forced upon her. One suspects from her fine tuned wolf instincts that the injury was self-imposed in order to pursue more a desirable instrument but after all these years Darby remains mum on that subject.
As Darby continued to develop her talent for music, she also found herself living life to the fullest. Just last year she rode her bicycle across South Carolina from the Upstate to Charleston. When asked why one would pursue such a strenuous undertaking over a mere three days, Darby admits that she "wanted to take on a challenge that would raise money for charity and really punish my crotch. Plus, I wanted to trade that thing in for a younger model anyway." Crotch punishment aside, Darby has also been shot multiple times in a drug deal gone awry, saved a family from a meth lab explosion and played Sandra Bullock's stunt double in the movie Speed.
Through all of this excitement, Darby's focus has never strayed from music. Citing Cat Power, Radiohead, Elliot Smith, The Beatles, Counting Crows, Bjork, Velvet Underground (R.I.P. Lou), Badly Drawn Boy, Wilco, Neko and Beck as her influences, Darby has always expressed herself through her music. From the first song she recorded for an elderly boyfriend when she was 15 to songs about more emotionally mature moments like motherhood, Darby's real story has always been told through song.
After five years as a member of O Melo Cello Tree and a year with Adele Cotton, Darby has struck out on her own as a strikingly impressive solo artist as well as a band leader. Darby's solo performances and recordings offer a unique window into the soul of this artist but things get a little more rambunctious when she is accompanied by her band of misfits she lovingly refers to as "The Peep Show". In either incarnation, Darby Wilcox is an outstanding performer with one hell of a story to tell…
Darby's first solo EP She Took to the Sea is the first chronicle of the tales of a young musician that has a lifetime of stories to share. It is inspired by her travels, her raw emotions and an innocence that prevails despite her aged soul. Ongoing DNA testing may yet prove that despite her comfort with the wolf pack, her true roots could actually have more ties to the fabled sirens of the sea as we suspect she might be a mermaid. At any rate, the combination of genetics, personal history, and undeniable talent make She Took to the Sea a true five-song masterpiece.
Darby Wilcox online:
Reverbnation
Facebook
Twitter