Ticketing Solution for Theaters & Performing Arts Venues
Did you know that Freshtix provides ticketing for performing arts venues and theaters? Our software has been designed to accommodate theaters of all sizes, from small to mid-size community theaters up to large, university theaters and municipal auditoriums. In addition to online ticketing and box office management, our platform helps you to constantly stay in contact with you patrons via integrated email and SMS messaging. The platform also provides a facility for managing discounts and promotions using time-saving automation. We focus on the things that matter such as season tickets, reserved seating, donation management, and reporting. You'll find that our platform offers a mobile-optimized design and a speedy checkout. And our customer service is second to none. We have a fully functional call center staffed with real, live individual who work seven days a week! If you're looking for a new, modern ticketing solution with fully integrated box office management, search no further. Freshtix is the solution for you. We offer exceptional value with pricing that small, theaters love!!
RESERVED SEATING
If your event has reserved seating, our team can make a seating chart specifically for the event that you are having.
Traditional theater seating is one of the more common seating arrangements.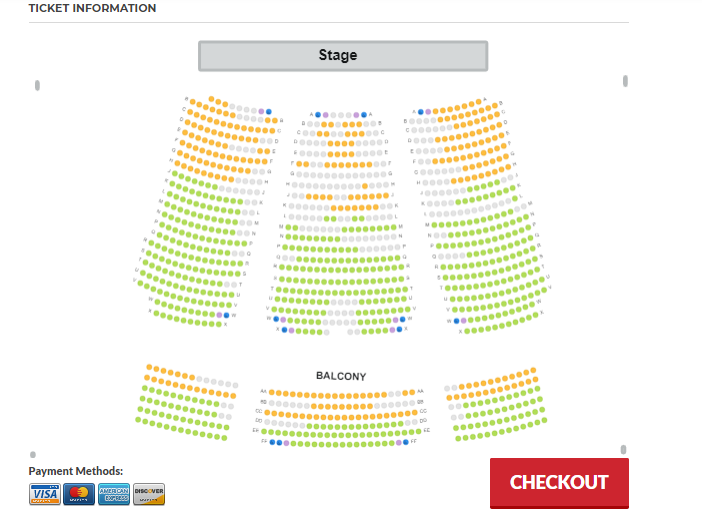 If your event has different price types depending on location we can show that on the map. Different colored seat selections will determine the different ticket types you chose to have, if any for your event.
If your event has tables set up, we can make that clear to the customers when they chose the seat(s) as well as location.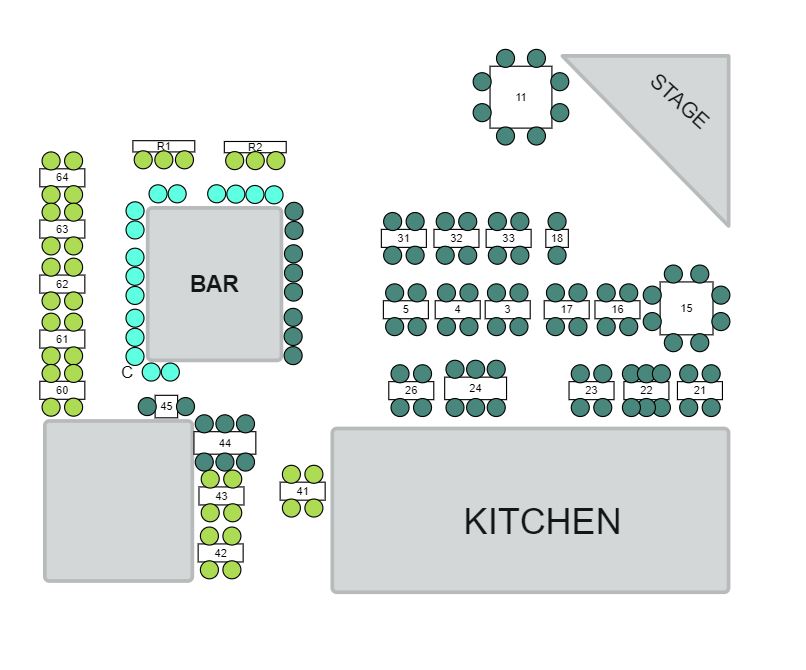 ADA and Companion seats are able to be labeled and priced accordingly for customers to purchase when needed.